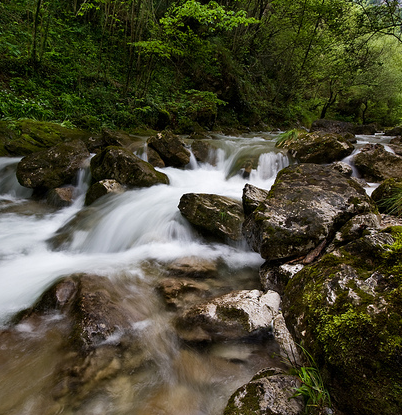 We are the stewards of keeping our Earth an environmentally safe and thriving place to live and work for our generation and generations of the future. Carolina Interior Works is passionate about sustaining and preserving our planet. 
Sustainability is a term often associated with environmentally friendly practices such as energy conservation, recycling and the development of alternative energy sources. While those elements are important contributors to the mission of sustainability, environmental concerns do not solely constitute its definition. Rather, the mission of sustainability is focused on balancing environmental, economic and social concerns in order to "meet the needs of the present without compromising the ability of future generations to meet their own needs" (United Nations World Commission on Environment and Development).
Carolina Interior Works partners with vendors that practice sound manufacturing methods which emphasize pollution prevention, waste minimization, reduction of energy and water consumption, recycling and the use of alternative, non-hazardous materials. These processes carry forth to the packaging and transport of the furniture to its final destination.
 We esteem our Greenguard and Leed Certified products, encompassing furnishings, fabrics, and accessories. This certification ensures that the product is friendly to the environment in which it resides. For more information about Greenguard & LEED, please see information and links below:
  _________________________________________________________________

The GREENGUARD Environmental Institute (GEI) was founded in 2001 with the mission of improving human health and quality of life by enhancing indoor air quality and reducing people's exposure to chemicals and other pollutants. In keeping with that mission, GEI certifies products and materials for low chemical emissions and provides a free resource for choosing healthier products and materials for indoor environments. http://www.greenguard.org/
 LEED, or Leadership in Energy and Environmental Design, is an internationally-recognized green building certification system. Developed by the U.S. Green Building Council (USGBC) in March 2000, LEED provides building owners and operators with a framework for identifying and implementing practical and measurable green building design, construction, operations and maintenance solutions.
LEED promotes sustainable building and development practices through a suite of rating systems that recognize projects that implement strategies for better environmental and health performance.